It's no secret that the recent pandemic had a significant impact on all industries, including aviation. Prior to the pandemic, we also know that the number of people entering aviation careers was declining, especially for aircraft technicians and pilots. The good news is that there are plenty of career opportunities for people interested in all things flight related!
How many workers will need to be added to the industry?
According to Boeing's 2022-2041 Pilot and Technician Outlook, demand for skilled individuals remains strong and is forecasted to increase. "602,000 new pilots, 610,000 new maintenance technicians and 899,000 new cabin crew members" will need to be added to the workforce to maintain the global commercial fleet in the coming decades.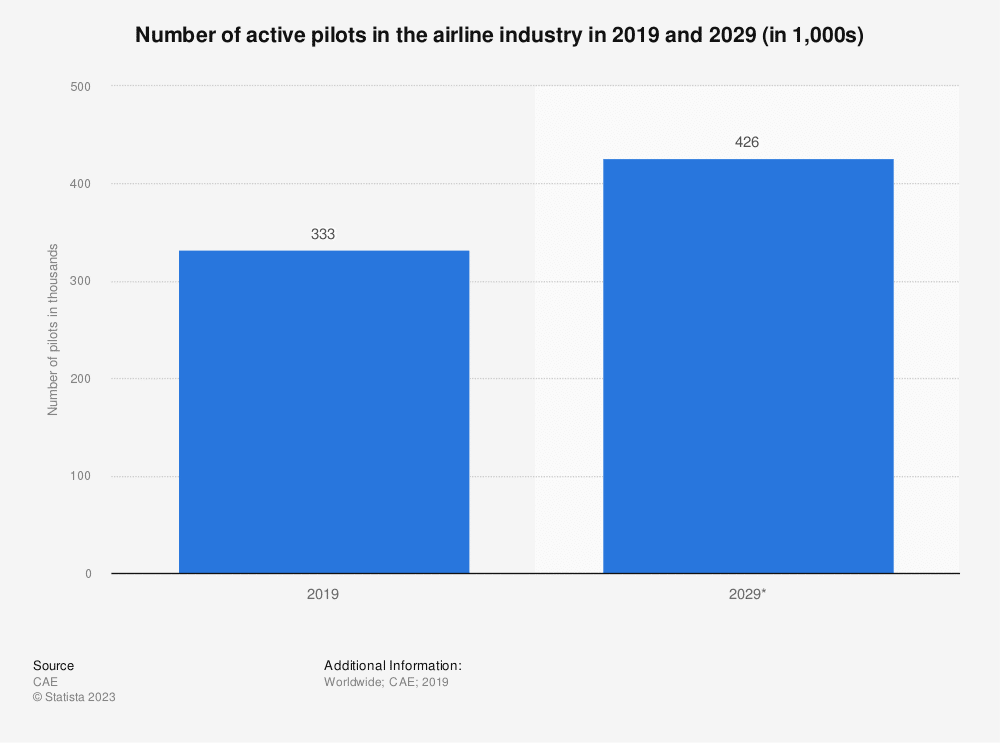 (Source, Statista)
Statista also estimates that by 2029, the number of active pilots will have grown to over 400-thousand.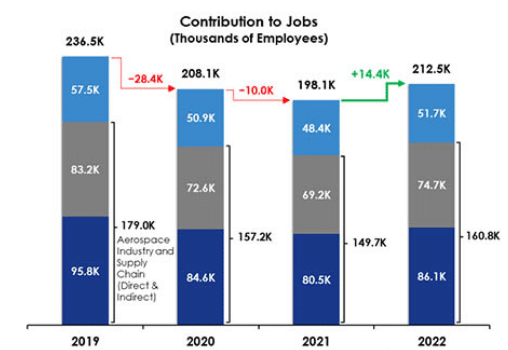 (Source, Government of Canada)
The Government of Canada also has seen growth in Aerospace jobs, after the pandemic decrease.
But why will the industry need so many new workers?
Reasons for the aviation workforce surge in demand:
United Airlines notes that it has a very senior workforce, with about forty to fifty per cent of its aircraft mechanics reaching retirement age. To bridge this gap and ensure the smooth operation of its fleet, United is looking to hire over 7,000 aviation maintenance technicians over the next two years.
In the airline industry, fewer than one in 10 mechanics are under 30 and about a third are aged between 55 and 64. This means that hiring new talent in the upcoming years will become even more vital.
Increases in travel demand are also a factor in the necessity for new hires in the workforce. The hiring rush also points toward the healthy recovery of the industry after the COVID-19 Pandemic.
The aviation industry is gearing up for exciting times ahead, and it's not just about commercial passenger planes. Engineers, technicians, and manufacturers are in high demand across all aspects of aviation, including drones, parts manufacturing, and emerging technologies like hydrogen fuel. We're here to highlight the incredible career opportunities available to passionate individuals looking to soar in the world of aviation!
How can you become involved?
It's evident that the aviation industry needs to add to its workforce. The VilleAero Aerospace and STEAM Career Exposition is where you can take the first step toward your dream career in aviation. If you're interested in an exciting aviation-related field, join us at the STEAM expo, where you can meet industry leaders, gain insights from seasoned professionals, and explore the vast array of aviation-related areas.
The Royal Canadian Airforce is looking to add to its ranks and will be present at the STEAM expo. They'll be bringing a cockpit simulator, which will show you what it's like to sit in the cockpit of a jet fighter!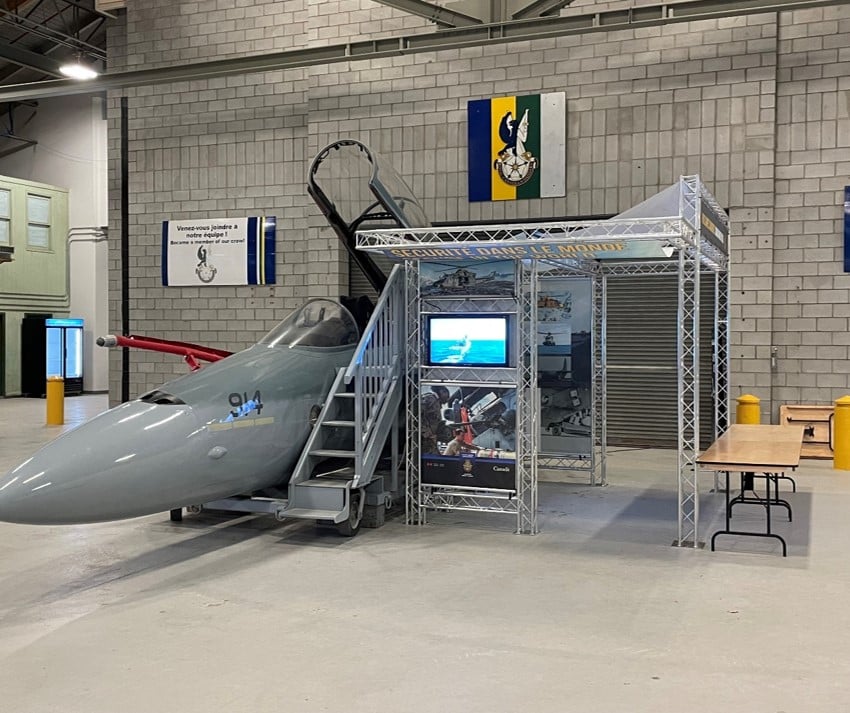 Get ready for your aviation career to take off! We can't wait to see you at the 2023 The VilleAero Aerospace and STEAM Career Exposition!