There's no other event of its kind in Northern Alberta.
In 2023, the Alberta International Airshow will bring you thrills that will leave you stunned, with marvellous stunt performances and excitement for fans of all ages.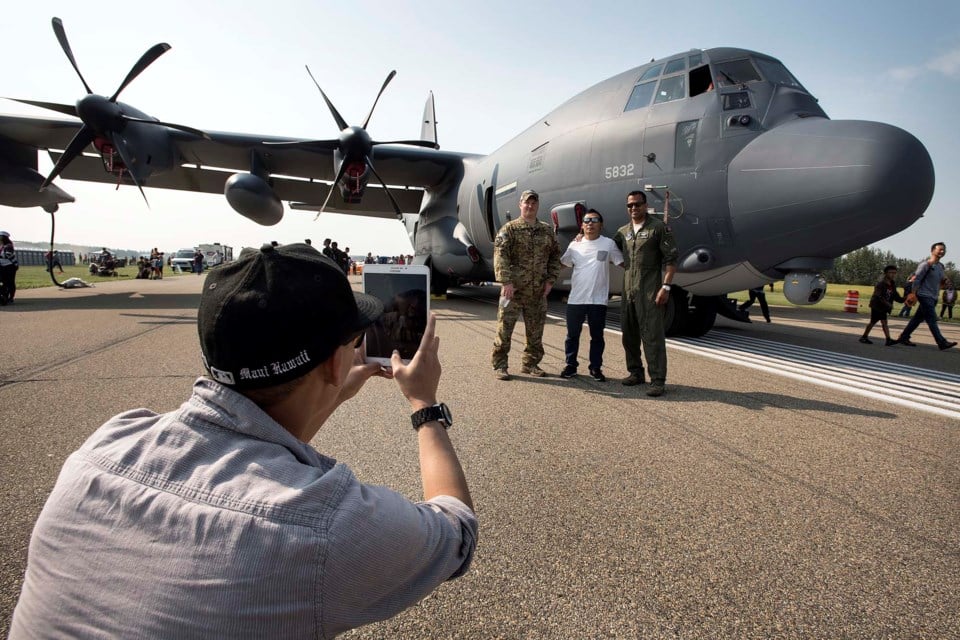 Are you looking for an outdoor activity that is both educational and thrilling? Look no further than the Alberta International Airshow! As part of the VilleAero Aerospace and Logistics Conference, we proudly acknowledge our role in the logistics and transportation sectors, which are essential to the North Central Alberta region and the neighbouring sectors in the north, west, and east.
The North Central Alberta region has a long history with aviation. The area has always attracted talented pilots and was used strategically during the Cold War. Now it is home to our annual event, which offers an unparalleled family fun weekend.
We are ecstatic to bring you the Snowbirds, the SkyHawks, a vampire, and many other incredible aerobatic performances.
You may need a break from all of the excitement in the sky. Fear not! There is plenty to do on the ground. There will be static, interactive ground displays featuring both civilian and military aircraft.
If some of our younger airplane fans need to burn some energy, we have a fun zone where the kids can burn some energy and have a blast!
A STEAM Career Fair will also be featured, where you can learn about opportunities in aviation, engineering, drone and maintenance professions.
The Alberta International Airshow is a non-profit extravaganza that promotes awareness of the aviation industry and commemorates our rich local heritage of flight. With utmost pride, we organize this festival as a heartfelt tribute to our valiant military while also highlighting the exhilarating world of airplanes and offering an array of exciting outdoor activities for the whole family.